When I opened "Dennys Wood N Things" in January 2014 the name reflected the type of products I was selling.  I was making and selling wooden items with the thought that eventually I would include other types of items.
We were moving to a new location and I wanted to reflect the area where I would be working.
"The Atelier by the Beck" didn't come to me in a dream.  I sent many hours surrounded by moving boxes thinking about a new name that would better reflect my new shop.  There is a fast moving river behind the workshop and it was in a forest.  After about 20 versions of names I came up with, "The Atelier by the Beck.".
Atelier is a french word for a workshop or studio 

and Beck is an Middle English word for a brook, or swiftly running stream with steep banks.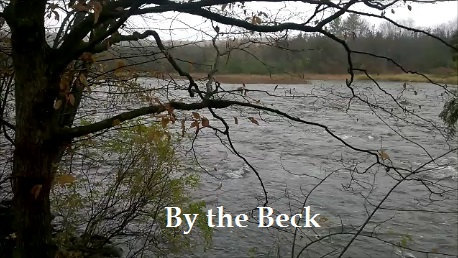 "The Atelier by the Beck" was born.