As I was unpacking the kids toys, I came across this toy car I made for my son when he was 4 years old.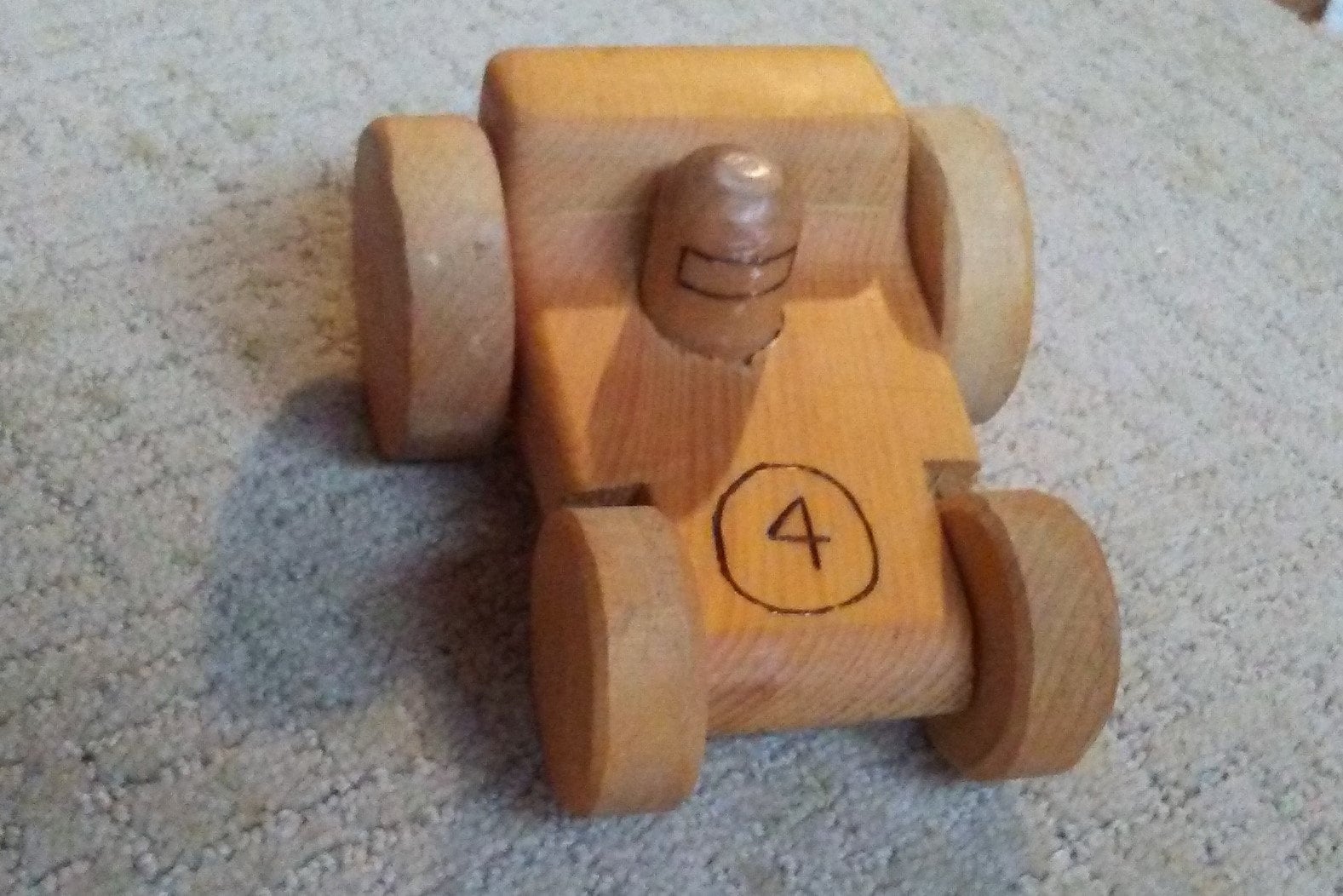 It has held up pretty good for 23 years.  I guess because he used it primarily on carpeted floors.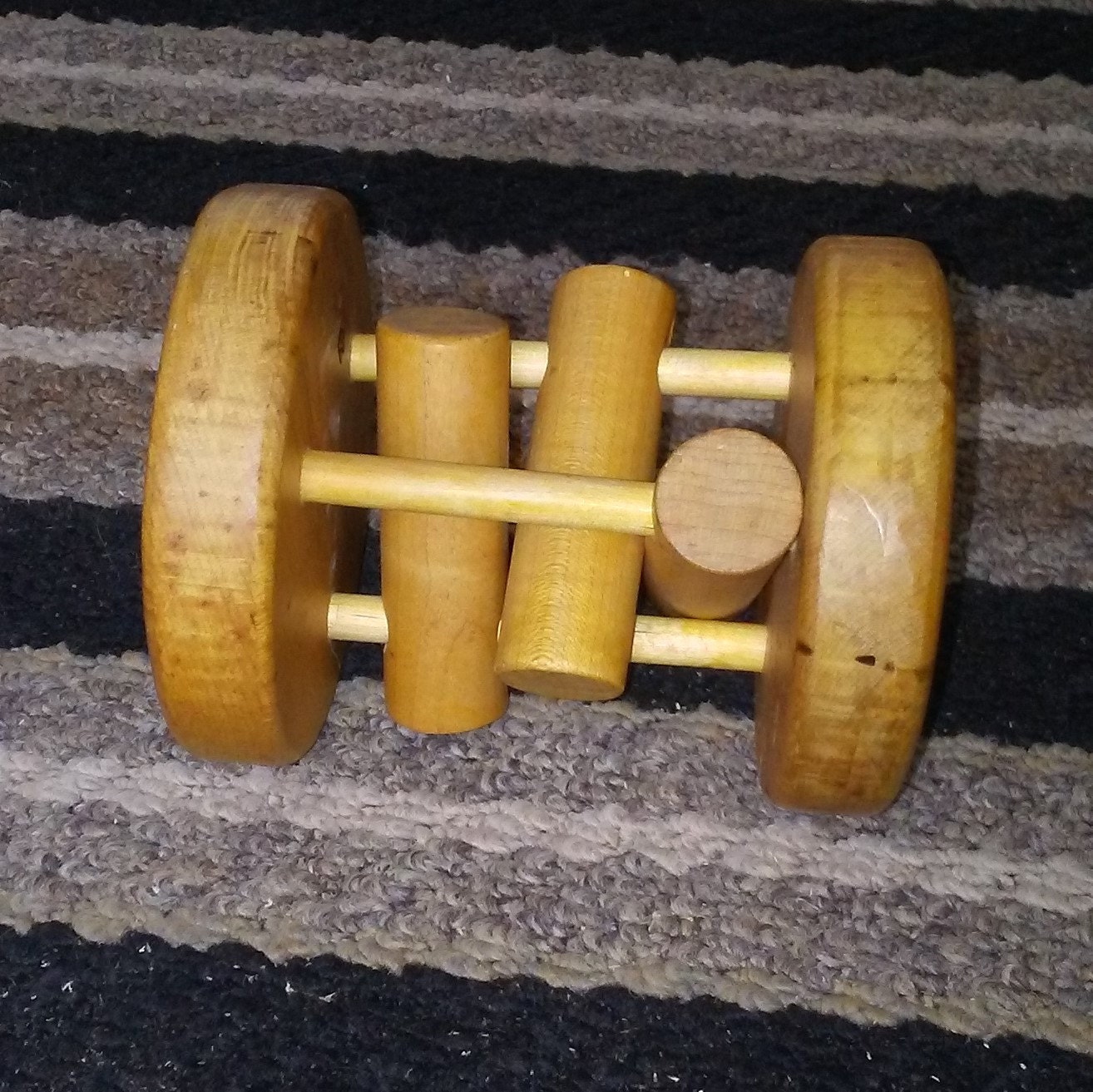 I made this rolling rattle about 28 years ago.  As it rolls along, the large dowels swing back and forth.  It makes a nice soft clicking sound.