In 2017 I had an idea, everyone has birdhouse kits and instructions to build birdhouses.  But no one sells birdhouse accessories.
This year I'm adding 'Birdhouse Accessories' to my product list.  
The mailboxes at the side of the road in rural areas was my inspiration.  Buy an unfinished mailbox and paint your own as a birthday party craft.  Or contact me for a custom order.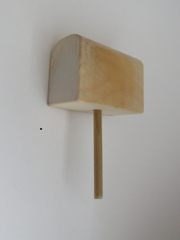 Choose from a selection of ready made signs, or send me a message and ask for a custom sign.