History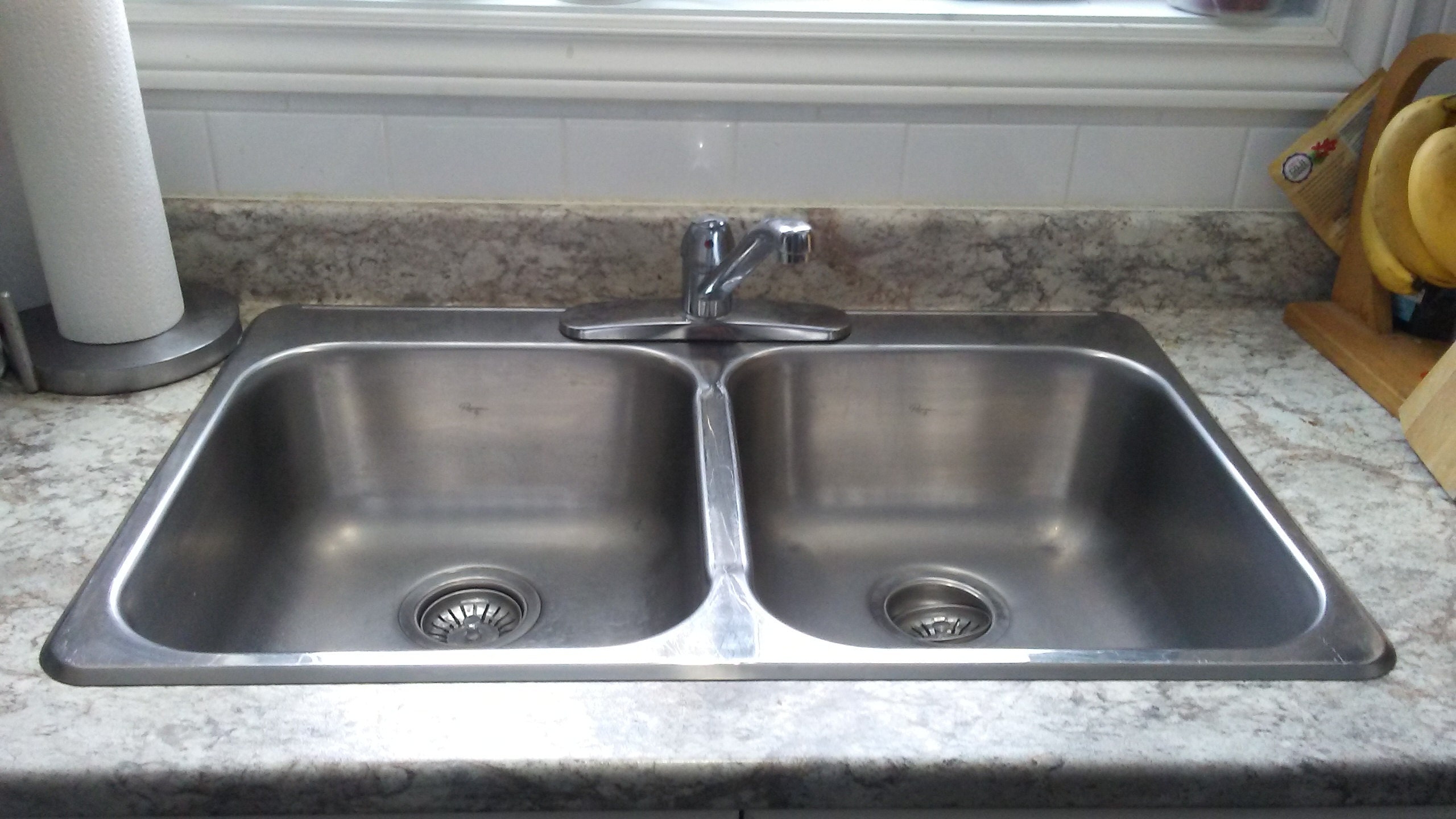 Do you have a space like this that is taking up area that you wish you could use for preparation?  Over 10 years ago I made a sink cover and cutting board for my wife to give her a bit more room to work on for parties.  She wanted something that wouldn't move around or tip into the sink while she was using it.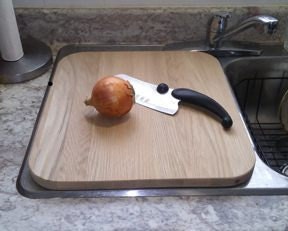 I don't know where I got the idea to put feet on the board that would fit in the sink and hold the board in place.  So I cut the feet the exact size of the corners and made my first cutting board.  The feet have evolved over the years, to fit in all sinks.
My Custom Work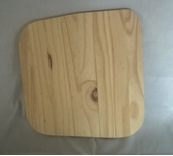 My first custom sink cover requested by a customer was trapezoidal shaped.  The sink was an old style kitchen sink.  I worked with the customer to get the angles, lengths and corners.  I was very nervious that it wouldn't fit. My fears were layed to rest when she emailed me that it fit perfectly.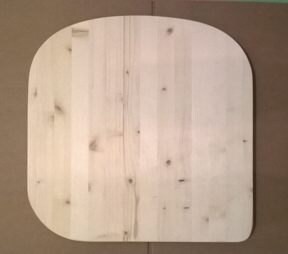 This was a sink cover I made for a customer that had an under the counter sink.  It was a double sink but only wanted it for the left side.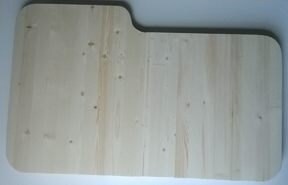 One customer requested a Sink Cover that would cover her whole sink.  The Board had to be designed around the fawcet.  It is actually 2 boards that fit together to make the one surface.
I have also made sink covers for RV and outdoor kitchen use.
Custom Orders
If you have a custom sink cover or cutting board you would like made, send me an message (Bottom left corner of this page) and I will let you know if I can make it.
I would need some information:
The best information is if you have the make and model number of your sink.
But if you're like me, you don't have the information for your kitchen sink.
I will require the following dimensions.  
          -  Is the fawcet less than 1.25cm or 0.5"
          - The measurement D  (corner to corner)
          - The measurement H  (left to right)
          - The measurement V  (Back to front)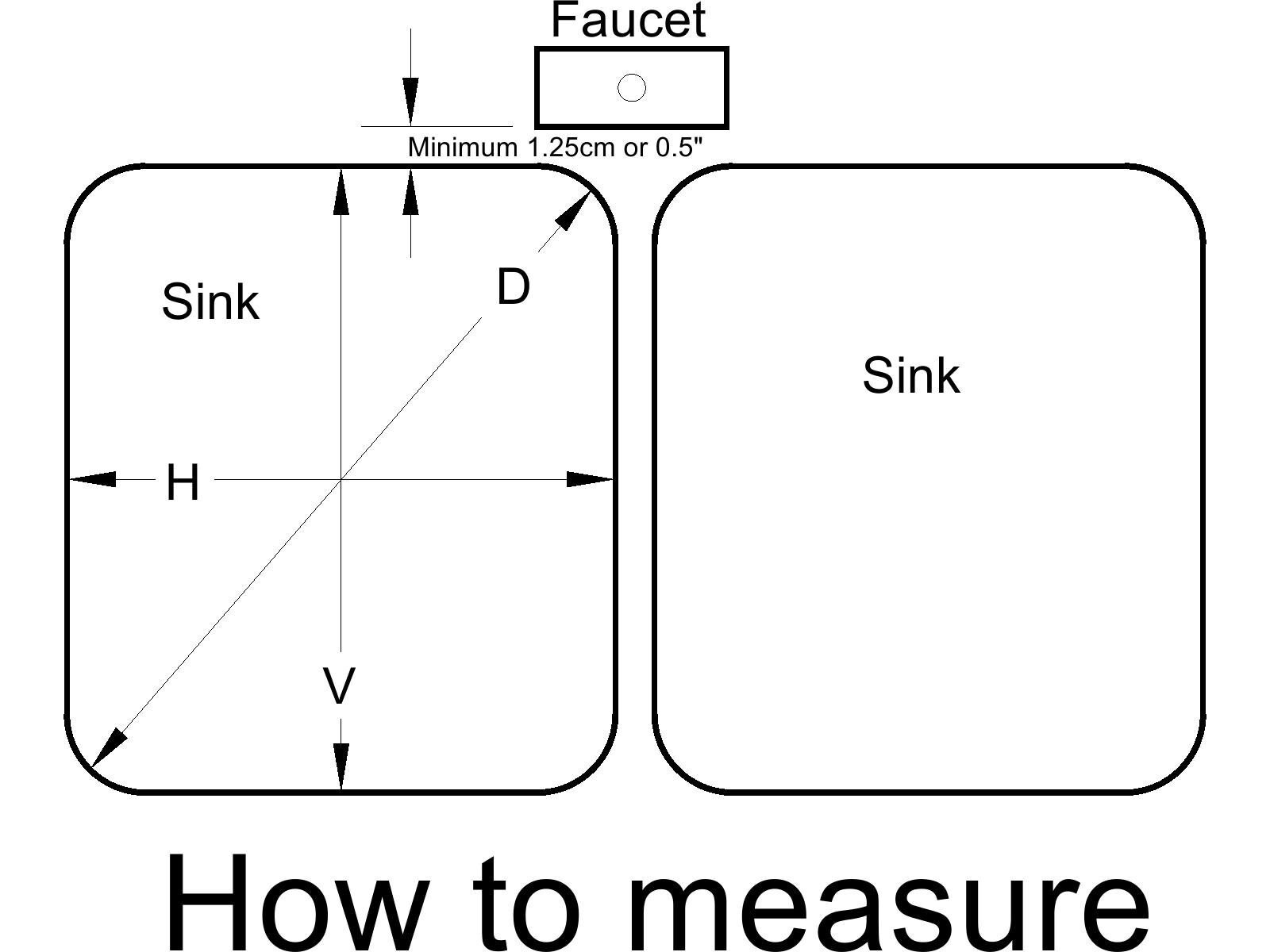 If you need space in your kitchen, I can help you by making a Sink Cover or a Cutting Board that will cover your sink.