I received a request from a costom to create a Diorama Cabin for him.  A small cabin 1/6th scale (the size for a Barbie Doll) .  This is the largest small house I attempted.  I have done doll houses 1/2 this size in the past.  The larger scale required more detail, to make it look more realistic.
After some back and forth, we settled with this design.  He gave me a lot of creative license, which was a nice.
He wanted the door to be able to open, so I installed the door on hinges that would allow the door to be opened as wide as what would be required.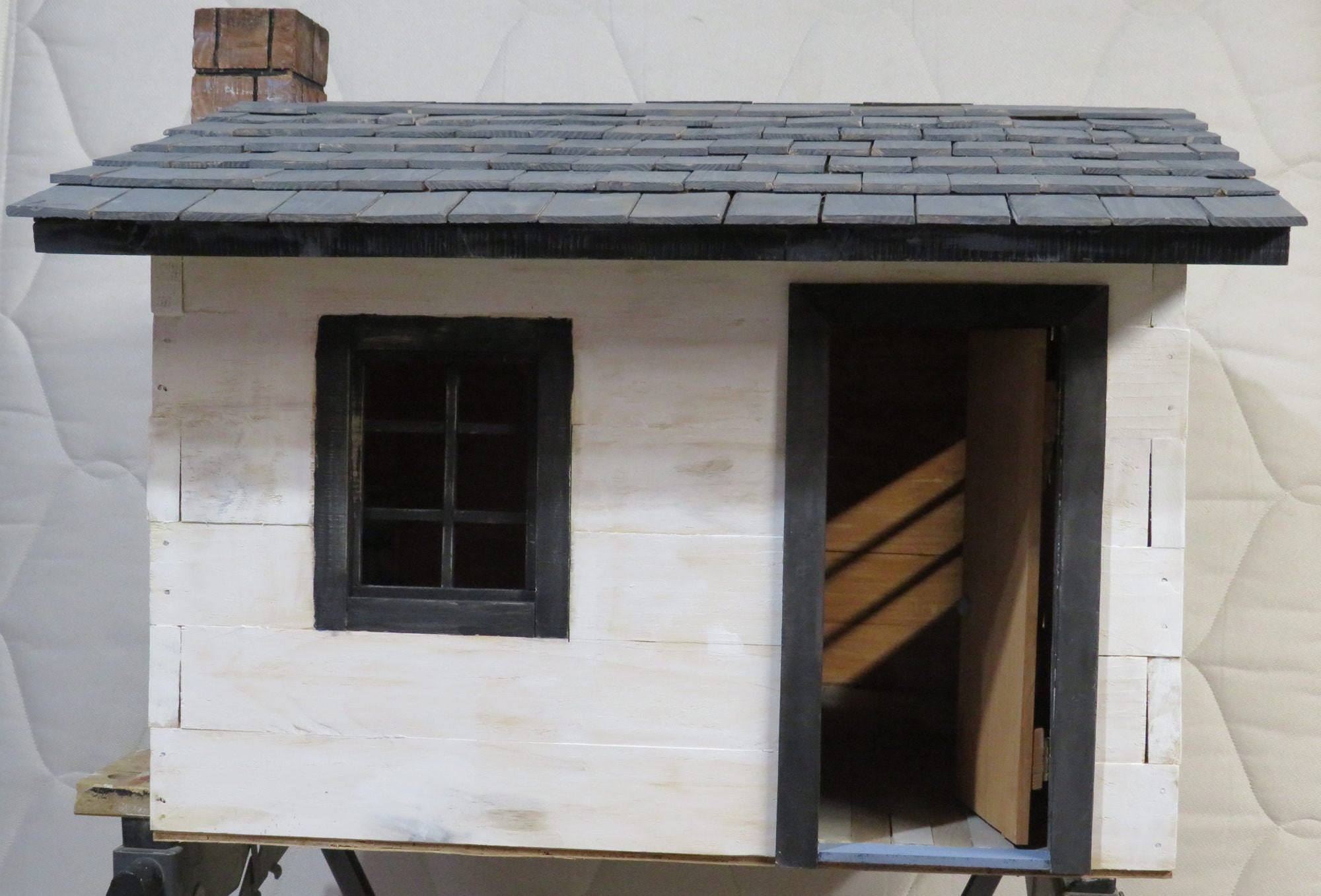 There had to be a way to get the figures and furniture into the cabin to set up a scene.  The roof is removable to allow this to happen with ease.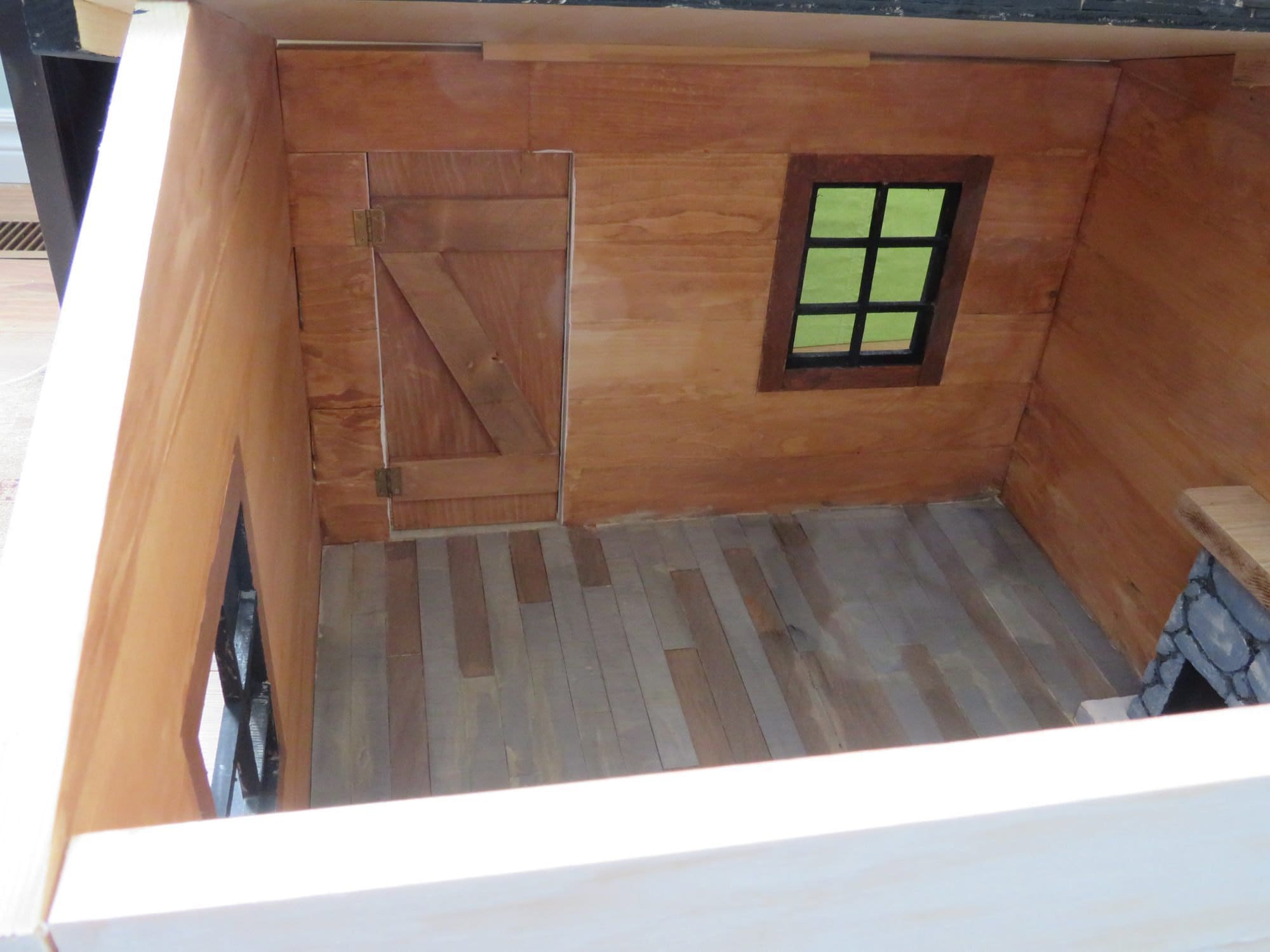 Here are some views of the inside.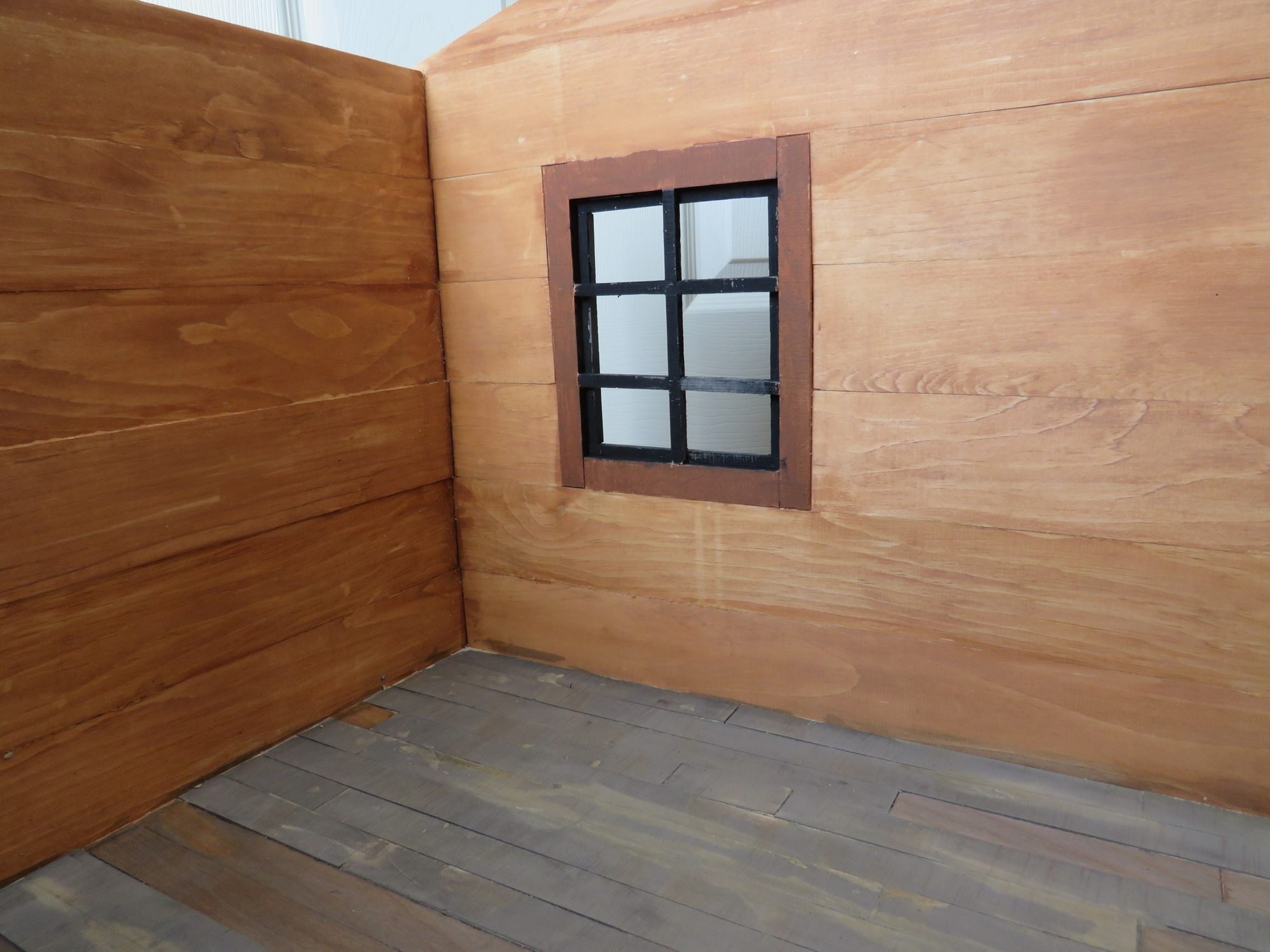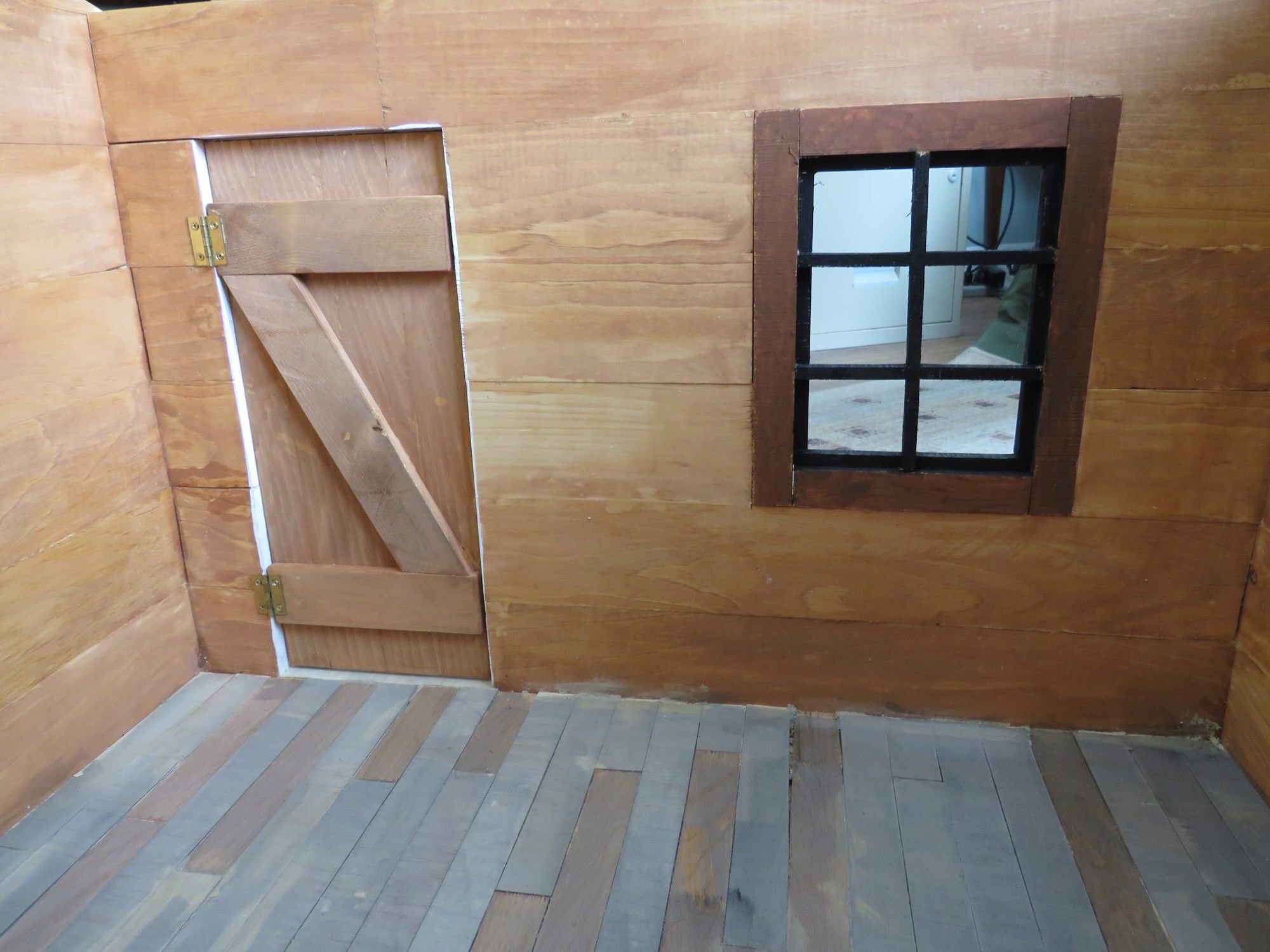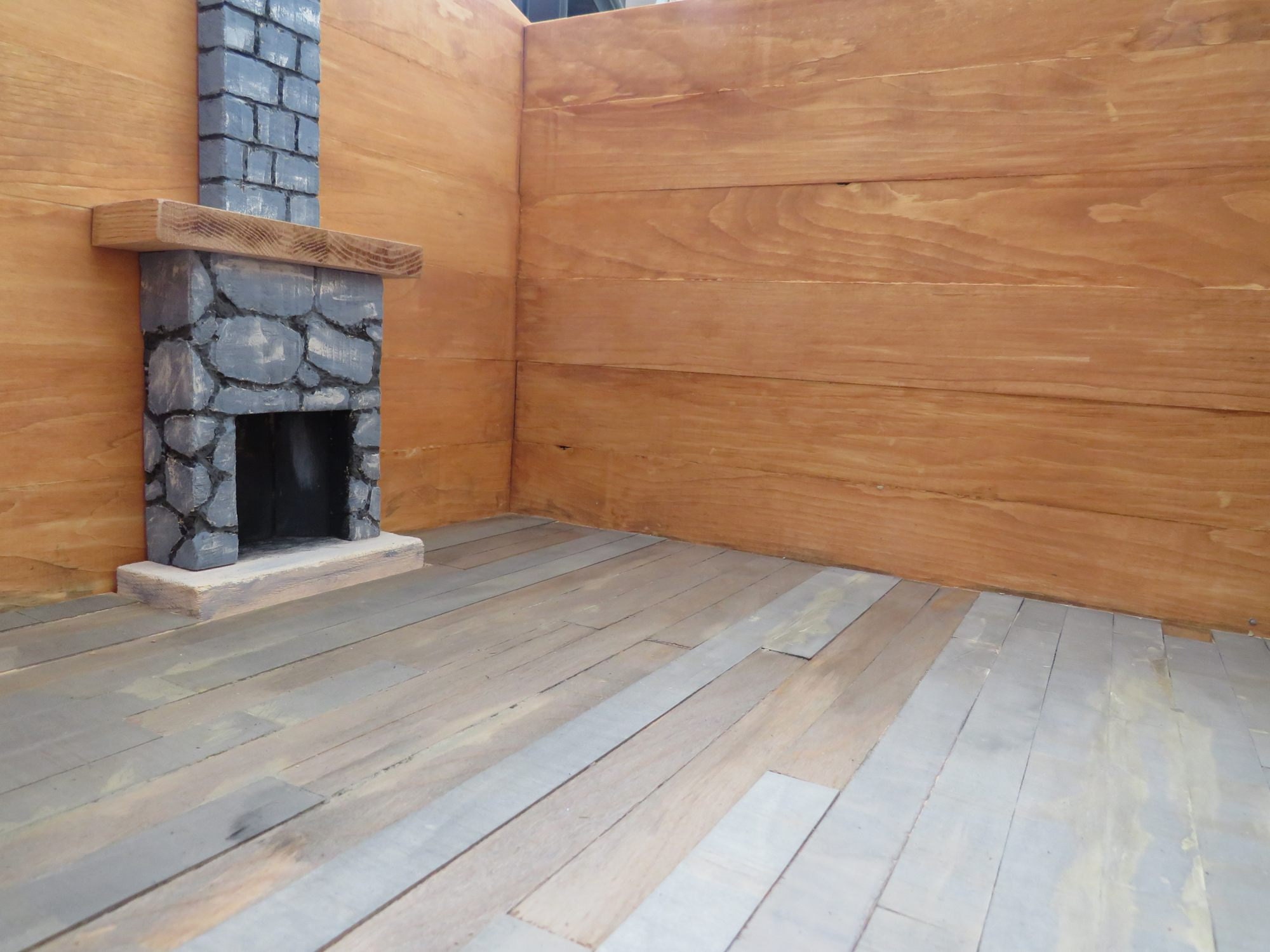 To give you some scale, this is a photo with a doll of the same scale.